Do not miss our next event
Our traveling tailor will be heading over to Europe again and bringing some amazing new fabric ranges and special deals with us. Stay tuned below for our exact dates and locations to be announced. If you are e Lord's member, we'll send you a notification.
Make your appointment here
November 2023
5.11 - 11.11 Madrid, Spain.
To book an appointment in Madrid, please click here 
12.11 Zurich, Switzerland
March 2024
Germany, Belgium, France, Sweden
To be announced, please get in touch for updates!
Sign up for our newsletter or email us for more information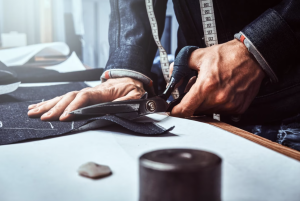 May 2024
To be announced soon, get in touch for updates.
BOOK YOUR APOINTMENT HERE
How and why the Travelling Tailor concept works so well
Lord's Tailor Bangkok, have been part of this journey for over 35years already. We have been catering to clients who initially visit Thailand as a tourist or on business, who mostly have expressed interest in wanting to introduce us to their networks back home where they see us as a solution for growing need of tailored business clothes with detailed craftmanship and more economical price when compared to extorbitant prices in their native country, taking this thought forward we have perfected the system of bringing the suit shop from Bangkok to the comfort and convenience of our clients all over the world, by traveling to see them on regular basis with our latest collections of fabrics, and offer them the service of being measured in the comfort of their home, office or meeting us in our hotel room/meeting room at their convenience, where we travel overseas regularly for trunk sales in major cities around the world. 
For over 20 years, we have been visiting  Europe and UK twice a year (March and October), Australia and New Zealand once a year (June),  USA  once a year and  we are looking to provide services in more countries soon, this not only benefit our growing business but also benefits clients and their friends, families and colleagues who have always admired the clothes they have made from us but have limited opportunites to visit Bangkok. 
On such trips; Suits have a starting price from US$350; As for Shirts prices are from US$65, we will bringing various collection of wools, cotton and silk fabrics.  We will be providing all our offers upon knowing your interest asap. There is an options of having a group discount if there is a potential of more than 5 people joining a same sessions along with you. 
All the necessary sizes required will be measured by us and details on your requirments will be discussed, moreover you will benefit from our free consultations on how to dress sharp for your profession. You can expect to receive your new set of clothes in 5-8 weeks time, delivered by courier to your door step. All our prices includes postage, custom duties and taxes. 
We hope to meet new clients while on travel, even if its just to introduce our work with no obligations to buying. If you have any interest please do not hesitate to send us an email or subscribe to our newsletter for updates. 
We accept the following payment methods: